Muziek zet mensen in beweging. Fysiek, maar ook mentaal. We geloven in de kracht van muziek om mensen te verbinden en te inspireren. Het is onze missie om deze ervaring voor een breed publiek toegankelijk te maken. Zo willen we een positieve bijdrage leveren aan het denken, voelen en handelen van mensen. En bezoekers onderdeel maken van een collectieve ervaring.
Rogier is a visual artist and an intense and inspired human being. As a pilgrim, he is on a lifelong journey to experience natural beauty more intensely and depict it solidified in formal language. His figurative sculptures are an organic alchemy, where mass-volume, emptiness and space balance or duel together. In apparent nothingness, something is born, with its own vitality and life force. For years, he has exhibited at home and abroad and collaborates with several galleries.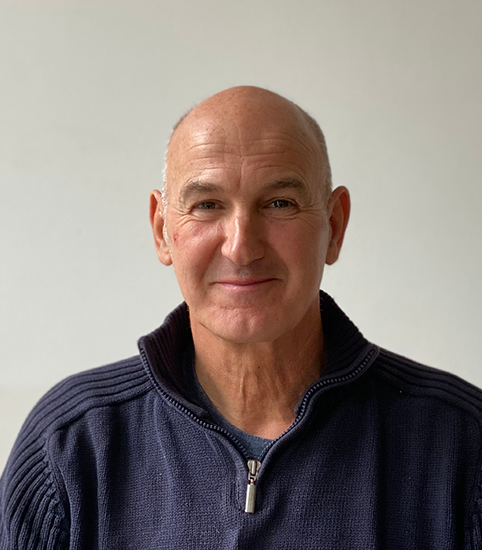 Robby studied business administration at Nyenrode University. As a marketing executive, he was stationed at a Fortune 500 company in 5 different countries for 10 years. He completed his executive training at IMD business school in Lausanne. From 1999 to 2019, he founded, managed and sold a series of start-ups from Amsterdam and worked with clients such as Nike, Maersk, SNCF, Fedex, Vodafone, Stora Enso and CBRE Global Investors. At RO STUDIO, he is international business director.
Wouter is a connecting human being with a long international experience in the world of business logistics and merchandising. With his no-nonsense approach, he ensures that extra large images and handy merchandise arrive at the agreed time and place. Within RO STUDIO, Wouter manages the ecosystem of partners and client contacts after the sculptures, animations or installations have been designed.
Floris has been creating award-winning media campaigns for leading brands and people since studying business administration at Nyenrode University. In 1986, he devised 'Knip' and 'Plak' for the Dutch interface of Windows 1.0. As a copywriter, he has over 30 years of experience at international agencies such as FHV/BBDO and DDB and there is hardly a brand he has not worked with. At RO STUDIO, he deals with the brand, storytelling and campaigns.